Clearwater Lake is one of a kind. It is the only large private lake in the area. The spring fed lake and the seven hundred acres of land surrounding it are private to owners. The lake is deep, very clear and very healthy. Most days there are no people on the lake and with only a few boats on the lake even the busy days are quiet. It's a unique place. The property provides easy access to the Three Eagle Bike Trail, the snowmobile trails and is close to both Eagle River and Three Lakes. The oldest home on the property was built in 2009.
Avg. Depth: 22 Feet
Size: 358 Acres
Max Depth: 50 Feet
Shoreline: 5.10 Miles
Lake Access: Private
Boat Launch: No
Water Color: Deep Blue
Trophic State: Mesotrophic
Time to Town: 6 Minutes
Boat Traffic: Low
High Speed: Yes
Natural Gas: Yes
Cell Coverage: Good
Lake Grade: Elite
Rentals on Lake: No
Township: Three Lakes
School District: Three Lakes
Tax Rate: $10.62 / $1000
Biking/Walking/Ski Trails:
Three Eagle Trail - A crushed limestone trail that connects Eagle River to Three Lakes. Great for walking, biking, cross country skiing and more. The trail meanders through various terrains and through the forests of Vilas County. A very nice trail.
Paddling Routes:
No nearby paddling routes but Clearwater Lake is a great paddling lake. Quiet, no boats to deal with most days. Water so clear you can watch the fish. Undisturbed shorelines to explore. Pretty much everything you could ask for.
Snowmobile Trails:
The Three Lakes Trails system runs just the the west of the lake. This system is over 180 miles of groomed trails that takes you all over the northwoods. Like all the other trails up north, the trail system connects to other systems giving you access to anywhere you want to go explore on your sled.
ATV Trails:
ATV Routes are accessible just to the east of the lake. There are miles of trails on the lake property.
Nearby State Areas:
Three Lakes:
6 mins

--
Eagle River:
6 mins


Times are approximate. I just took a rough average from different points around the lake.
Homes for Sale:
---
---
Lots for Sale:
Clearwater Lake
Acres: 1.5
Eagle River
Frontage: 150
Shoreline: Sand
Clearwater Lake Club - #66: Dream lot for a dream home. 150' of sandy shoreline with a very gradual approach to the lake. The ideal lot also comes with ideal sunset views. The lot has some woods but is mostly cleared for building. Great opportunity for a prime …
Clearwater Lake
Accepted Offer
Clearwater Lake Club 120: An elevated building site gives great views overlooking the lake. Lot is suitable for an exposed lower level home. There is 155' of sand frontage, beautiful deciduous trees, and just under 1 acre of land. Behind the lot is direct acces…
Clearwater Lake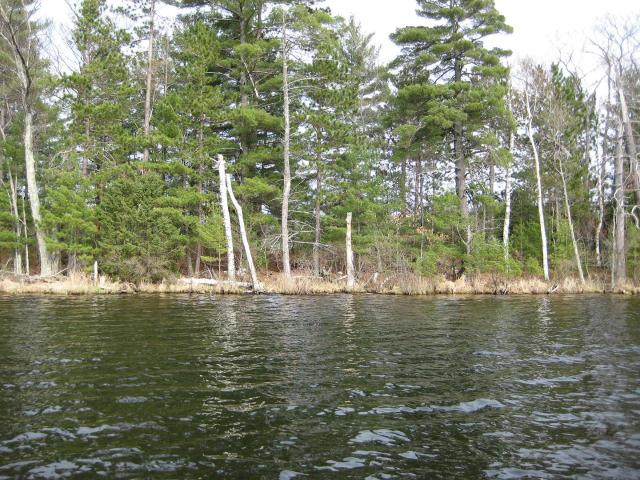 Acres: 1.0
Eagle River
Frontage: 100
Shoreline: Sand
Clearwater Lake Club - #64: Enjoy gorgeous sunset views, sand frontage, and refreshing lake breezes from this fantastic lakefront lot on Clearwater Lake. The lot has a great building site that is suitable for a walk-out basement. Tall pines at the lake shore fr…
Clearwater Lake
Accepted Offer
Clearwater Lake Club - Lot #90. Wooded building site and northwest exposure for fantastic sunsets. 100' of sand shoreline with only a need for a few steps to get down to the water. Soil test on file that qualifies the lot for a conventional septic system. Prope…
Clearwater Lake
Acres: 1.0
Three Lakes
Frontage: 100
Shoreline: Sand
Clearwater Lake Club - Lot #92. Wooded building site - partially cleared - with level approach to the lake and minimal steps to the 100' of sandy shoreline. Northwesterly views will ensure you'll see many great summertime sunsets. Property is a part of Clearwat…
Clearwater Lake
Acres: 0.7
Three Lakes
Frontage: 123
Shoreline: Weedy
Clearwater Lake Club - Lot #5. Enjoy the wooded and level lot with 123' of shoreline and gorgeous southerly views of a quiet and quaint bay. Property is part of Clearwater Lake subdivision, which features private blacktop roads, a private boat launch, easy acce…
Clearwater Lake
Accepted Offer
Clearwater Lake Club - Lot #83. Wooded building site with 114' of sand shoreline. Perfectly flat to the water's edge. Northwest exposure allows for fabulous summertime sunsets. Property is a part of Clearwater Lake subdivision, which features private blacktop r…